What will we cover 
Many web applications contain a plethora of layers, and if not designed with security in mind, they can become a source for vulnerabilities and open pathways for attacks. Yielding a better understanding of your assets, their attack vectors, and the overall risk to your organization is vital to preventing web app attacks.
But here lies a problem as the number of applications and underlying vulnerabilities could easily be in the thousands, especially in large organizations where shadow IT is prevalent. Learn how to discover every web application you own and ascertain their risk levels through the hacker's lens to gain a better understanding of the overall attack surface and locate the right path for remediation
What you'll learn
Why risk visibility is key to web application security

The key attack vectors that could put your web application at risk
 
Understand the risk scores and how to prioritize testing and remediation efforts
 
The benefits of CMDB and continuous assessment to reduce your attack surface
 
How to create and implement a continuous application security program that actually works
Simon Roe
Application Security Product Manager
Simon is a 20+ year veteran of the IT and IT Security industry,  Having started his career as a developer before 'Agile'  was even a concept, he then moved into an operational security role for a global manufacturing company before holding a number of technical presales and evangelist roles for a number of network and hardware security vendors. Simon ensures customers are given the tools and solutions to run successful DevSecOps programs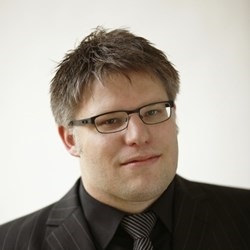 John Stock
Network Security Product Manager
John Stock has worked for Outpost24 for 10 years as a senior security consultant, technology program director and product manager, providing both customer support as well as professional services, such as penetration testing. Prior to his role at Outpost24, he spent ten years working for one of the UK's largest utility companies, with roles as a Windows systems administrator, network engineer, and finally as a senior security engineer. Stock holds a BSc in computer systems and networks.