Modulare, dynamische Partnerschaften mit Outpost24
Erschließen Sie neue Ertragsquellen mit unserer umfassenden Plattform zur Bewertung von Cyberrisiken. Erfahren Sie, wie wir mit führenden Resellern und MSSP-Partnern auf der ganzen Welt zusammenarbeiten, um Unternehmen dabei zu helfen, Sicherheitsrisiken in großem Umfang zu erkennen, zu verwalten und zu reduzieren.
Wesentliche Partnervorteile
Flexibles Engagement und verbrauchsabhängiges Geschäftsmodell
Umfassende technische und vertriebliche Schulung
Verkaufsförderung und engagierte Partnermanager für die Unterstützung Ihres Vertriebs
Deal-Registrierung über das Partner-Portal
Gemeinsame Vertriebs- und Marketingmöglichkeiten
"I would recommend Outpost24 solutions to any business who struggles to detect and manage vulnerabilities efficiently like we did and their technology is second to none in maintaining the security of our critical web apps and enables us to continually deliver exceptional service to our customers."
"Implementing Outpost24 has saved our team a lot of time and effort from managing day to day vulnerabilities, allowing us to better understand the risk posture and enabling us to prioritize more effectively"
"We wanted to go a step further and gain the ability to detect and analyze external cyber threats before they affect clients' businesses, and we needed a way to turn that ability into a global, scalable service offering."
Formen der Zusammenarbeit
Technologie Partner
Wir arbeiten mit sorgfältig ausgewählten Technologieunternehmen zusammen, die unsere Lösungen ergänzen und sich über unsere offene API-Plattform zum Schutz der Kunden zusammenschließen.
Reseller
Starke Vertriebspartnerschaften beruhen auf Vertrauen, gemeinsamer Verantwortung und einem starken Fokus auf die Bedürfnisse der Kunden. Werden Sie ein offizieller Reseller von Outpost24 Lösungen und wachsen Sie mit uns.
MSSPs
Nehmen Sie an unserem MSSP-Partnerprogramm teil, um Teil eines Ökosystems zu werden, das Ihren Kunden hilft, die Sicherheit ihres gesamten Systems kontinuierlich zu verbessern.
Entdecken Sie unsere Technologie-Partner
Technology Partners
Reseller
MSSPs
Reset
Cisco
Outpost24 integrates with ex-Sourcefire solution, a single, seamless interface for companies to open or manage service renewals and requests.
Telefonica Tech
Telefónica Tech is the leading company in digital transformation. The company offers a wide range of integrated technological services and solutions in Cyber Security, Cloud, IoT, Big Data and Blockchain.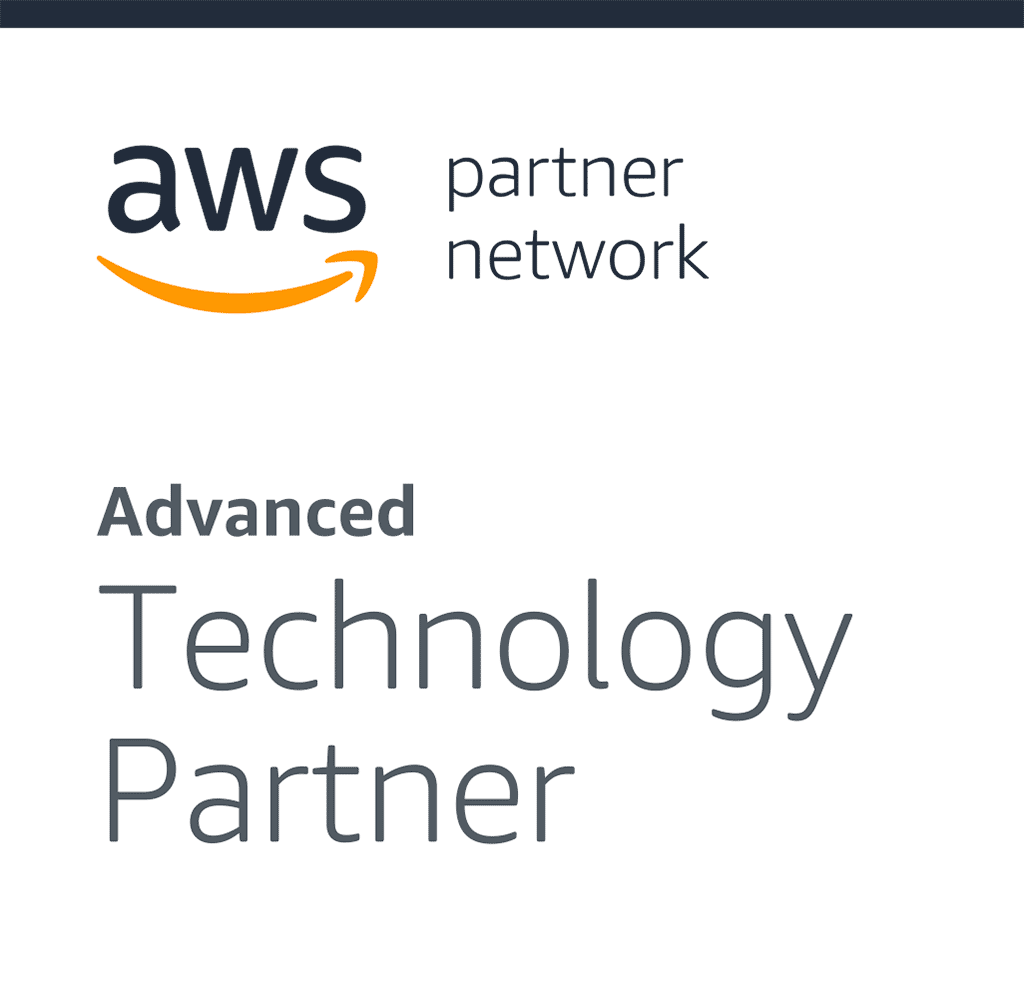 AWS
Run on Amazon Web Services, you can use Outpost24 cloud scanning on a range of AWS instance types to suit your needs.
Elastic
We're the company behind the Elastic Stack — that's Elasticsearch, Kibana, Beats, and Logstash. From stock quotes to Twitter streams, Apache logs to WordPress blogs, we help people explore and analyze their data differently using the power of search.

Jira Software
Jira is a proprietary issue tracking product developed by Atlassian which allows bug tracking and agile project management.
ThreatQuotient
ThreatQuotient improves security operations by fusing together data sources, tools & teams to accelerate threat detection & response. ThreatQuotient's data-driven security operations platform helps teams prioritize, automate & collaborate on security incidents; enables more focused decision making; & maximizes limited resources by integrating existing processes & technologies into a unified workspace.
Splunk
We integrate with Splunk, a Leader in the Gartner Magic Quadrant for Security Information and Event Management (SIEM) to provide a consolidated view of vulnerabilities and risks.
SkyBox
Reduce your attack surface and contain cyberattacks fast with total visibility and actionable security intelligence. Network device data with vulnerability and threat intelligence from Outpost24 are available in Skybox to help prioritize security issues in the context of your unique environment.
Okta
Okta identify and access management provides a single sign-on (SOO) solution help companies establish people as the new security perimeter and prevent data breaches.
Kenna Security
You will be able soon to use Outpost24 solutions with The Kenna Security Platform to enable security and IT operations to collaborate and proactively manage cyber risk.
Servicenow
Integration into the ServiceNow CMDB and the ServiceNow Security Operations module for Vulnerability Response. You can run Outpost24 vulnerability scans from within ServiceNow Security Operations and raise Security Incidents based on vulnerabilities identified to increase efficiency.
Redseal
With RedSeal's network modeling and risk scoring platform, you're able to understand the state of your network, measure digital resilience, verify compliance, and accelerate incident response.
IBM QRadar
Tap into QRadar's modern security platform – an integrated analytics platform offers more than a basic SIEM to streamline critical capabilities into a common workflow and help the security analyst be more efficient.
Cyberark
Reduce your privileged account security risk with the industry's most comprehensive Privileged Access Security Solution. Enforce role-based access controls, require users to "check out" credentials, generate full and detailed reporting and audit trail via our integration with Cyberark to demonstrate compliance.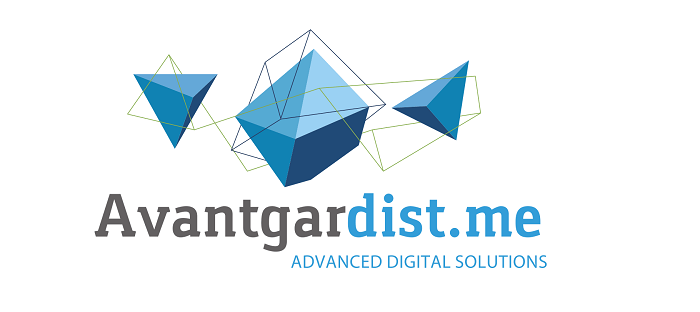 Avantgardist
Avantgardist Digital Solutions is a leading Middle East and North Africa cyber security service provider, in partnership with Outpost24 to focus on Vulnerability Management, Managed Detection and Response and Governance Risk and Compliance.

BAE SYSTEMS
We help nations, governments and businesses around the world defend themselves against cybercrime, reduce their risk in the connected world, comply with regulation and transform their operations. We offer a broad portfolio of on premise, managed and cloud-based products and services that are battle proven against the world's most dangerous threats
COMPAREX
COMPAREX the Netherlands is part of the COMPAREX Group: an international IT provider, specialized in license management, purchasing, (technical) product recommendations and professional cloud services. With over thirty years of experience, COMPAREX operates in all industries: public services, small and medium enterprises (SME's), and multinationals. The COMPAREX Group employs more than 2.450 people on 80 locations in 35 countries in Africa, America, Asia and Europe. Our geographical spread is valuable to customers who operate internationally since it ensures the worldwide availability of knowledge, with local support.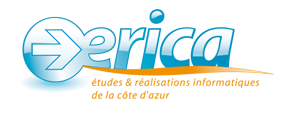 ERICA
ERICA is an SME based in Nice specializing in IT infrastructure, which is aimed at SMEs and large companies in southern France. 300 companies trust ERICA, whose real asset is their team of expert consultants, working across various industries to assist you in your project.
ERICA has been investing for over 5 years in new innovation and easy-to-implement cyber security solutions through their relationship with technical and commercial partnerships with value-added software publishers.

Exelerys
A Next Generation #CyberSecurity and #CyberIntelligence Start-Up for Professional Services, Trusted Advisory, Consulting & Education, focused on cutting-edge multi-vendor solutions.
Our mission is to actively fight CyberCrime and solve our customer's concerns through enhanced services & solutions, across their existing infrastructures. We believe in quality before quantity.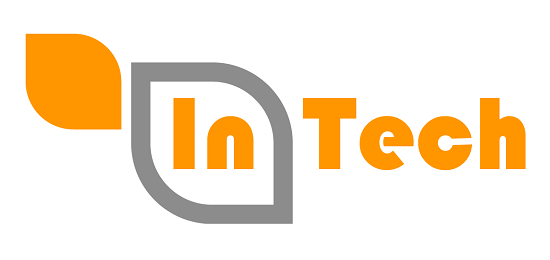 InTech
InTech is a company based in the Middle East, with offices in Dubai, Beirut, and Riyadh, with clients in the whole region and parts of Europe. We are a specialized Value Added Services company, developing cloud solution platform for Content / Service providers, Operators, Online Digital Marketing company, Mobile Payment, and Content Management.
In addition to our long standing VAS business, we have been actively involved in CyberSecurity, Anti-Fraud and Market Monitoring solutions, a solution much needed with the current peak of digital data and online business.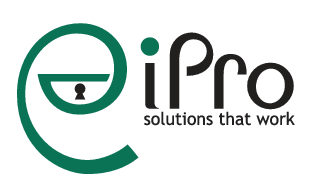 iPro
You know the best how to develop your business. And we know how to apply information technologies for this purpose. Through a combination of both we help our customers to reduce costs, increase the level of information security and improve business processes efficiency.
Strength of iPro specialists is an ability to go into detail in specifics of any business sector in no time, understand the essence of each case and find the optimum solution for the customer. Sometimes it may seem that we are too small-minded. Our employees will never sell a gadget without previous consideration, whether the customer really needs it. We want to make sure that everything you purchase with us will operate effectively in your circumstances. This is the reason why all iPro realized projects are successfully implemented and work well.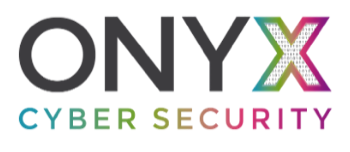 Onyx Cybersecurity
Onyx Cybersecurity specialises in technical information security and privacy, with over twenty years of experience in software development, security expertise and business analysis. We offer advice and practical help in the areas of Internet safety, data processing and privacy. Our team of dedicated experts serves the public and private sectors nation-wide, both project-based and through service contracts.

RADY
RADY is an IT & telecom company very involved in the digital market, Our structure and agility enable us to respond rapidly to customer requirements, we are a service provider as IPS & a digital service provider and a content provider.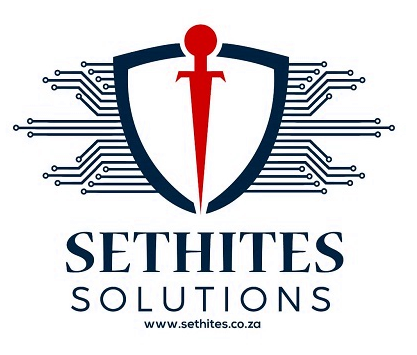 Sethites Solutions
Sethites Solutions consists of IT professionals with combined experienced of more than 20 years in the ICT and Consulting Sector who are committed to delivering quality services and value to your organization. As a consulting Company we provide end-to-end solutions and help organizations align IT services with business requirements. Our aim is to deliver the best ICT solutions to your organization.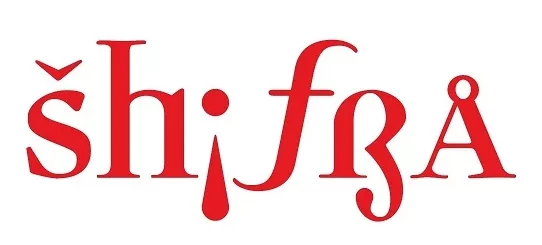 Shifra
Shifra is a value-added distributor founded in 2007 based in Dubai, United Arab Emirates with a partner network covering the Middle East region. Shifra provides expertise to enterprise customers around the Middle East in three main areas: Cyber Security, Identity Protection and Enterprise Mobility. With an extensive experience in channel development for multi-national vendors the Shifra team has the perfect aptitude to understand the needs of the market and satisfy them. Our team consists of information technology experts that hold a cumulative experience of over 100 years in the field. Shifra professionals bring international experience from across the world; the US, Europe, Asia and the Middle East region.

Talion
At Talion, we're changing the way organisations interact with their Managed Security Service Provider.  Born out of BAE Systems, our service is built on first-hand knowledge of military engineering and defence-grade security, together with an in-depth understanding of the threat landscape facing the commercial world today.
When it comes to cyber security, we believe every organisation deserves full visibility and complete control over how threats are monitored, how decisions are made, and how their business is protected. That's why we prioritise transparency and collaboration across our service lines, implementing security programs that give businesses the control and freedom to pursue ambitions and realise goals, safe in the knowledge that we've got their back, 24 hours a day, 7 days a week.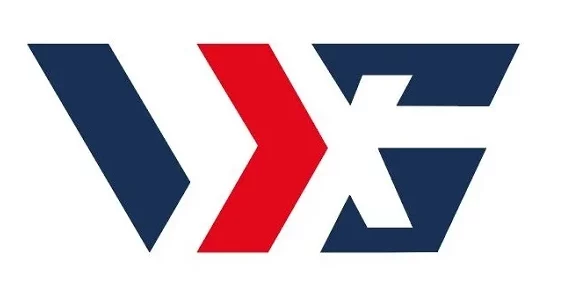 VXG
VXG is a diversified group of focused companies serving BFSI, Telecom and Govt sectors since 2006 with presence in Kingdom of Saudi Arabia and Pakistan. We are recognized for providing Cybersecurity Offensive and Defensive Advisory & Consulting, Audit and Assurance. We have supported many organizations with their Compliance requirements in the Region.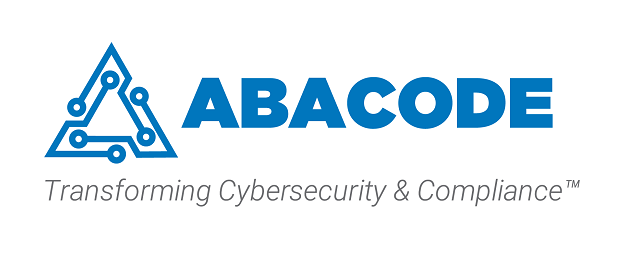 Abacode
Abacode combines leading technologies and professional services to implement holistic, framework-based Cybersecurity and Compliance programs for clients throughout the world. Our unique model empowers organizations to make objective and reasoned security investments based on their business needs, budget, and risk tolerance and ultimately transform their cybersecurity challenges into a competitive advantage. Abacode enables clients to implement a Cyber Capability Maturity Model and consolidate all cybersecurity initiatives under one roof.

CipherTechs
CipherTechs is a global Cyber Security service provider founded in 2001 that remains privately held with headquarters in New York City. We are completely and exclusively focused on cyber security and provide a full service solution portfolio. We service our customers through the following main practice areas: Audit, Integration Services, Managed Services, Training and Product Procurement.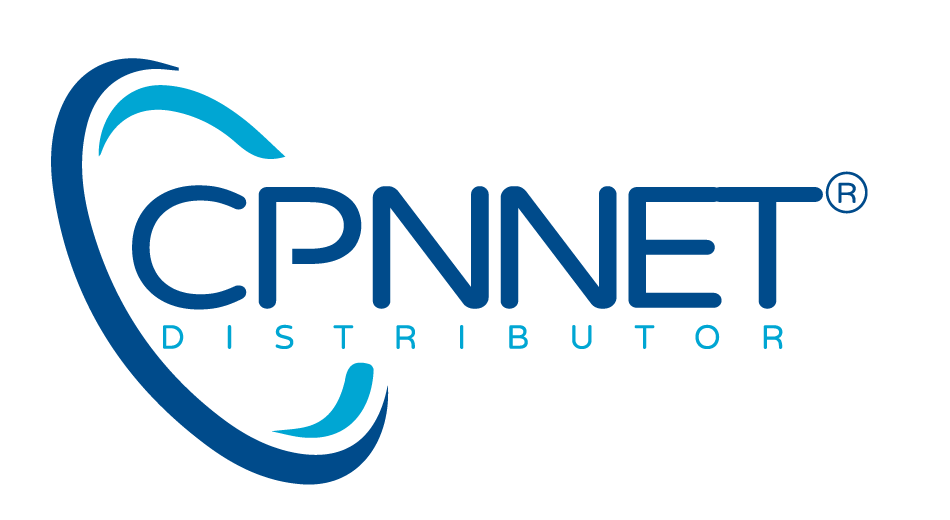 CPNNETsecurity
We are a company in charge of representing solutions for cybersecurity in Chile, Perú and Colombia. Our purpose is to listen to our channels / resellers about the needs of the market in the countries we work, for this reason, we represent the best solutions and brands to ensure progress in cyber defense topics.
We are a committed team of added value, we seek to promote the brands that we represent, we have a team with high capabilities, specialists in business development, pre-sales team, dedicated support and strategic marketing, focused on growing your business in a safe and sustainable way for the benefit of all.

Ember Lake
Ember Lake provides outsourced IT management, fractional CIO and CISO services and information security solutions to the Cayman Islands, and Caribbean markets.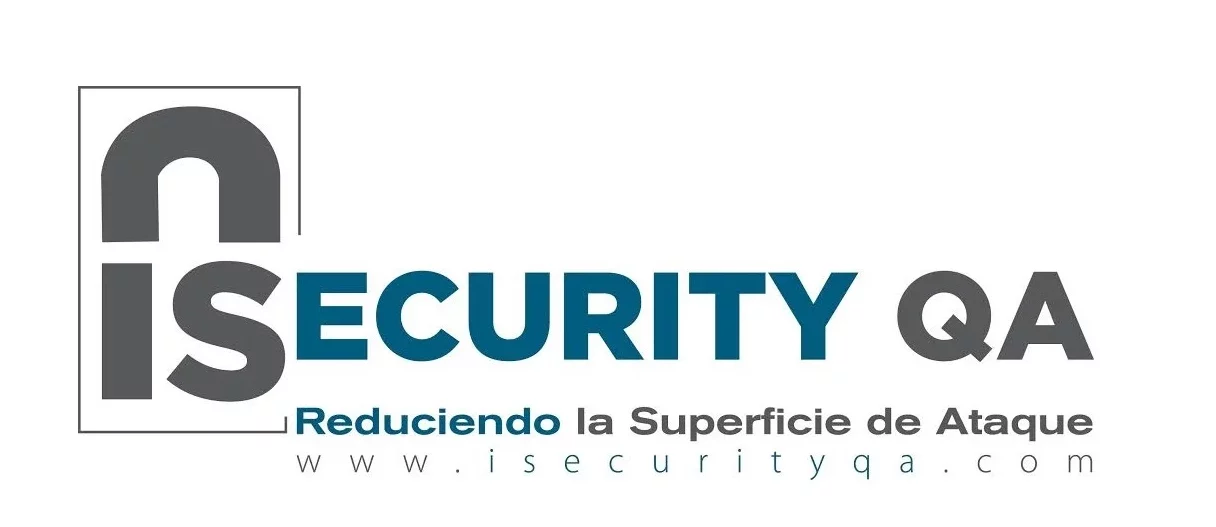 ISECURITY QA
ISECURITY QA is a company dedicated to detect and reduce Security breaches produced by bad configuration, lack of controls and improper access by users with high privileges.
Our services includes machine learning technology to detect normal and abnormal behavior to improve the Security visibility, Threat Intelligence Platform to know better the attackers and Consulting Services as PenTesting, Red team, Compromise Assessment and Security Program Assessment.

M3Corp
M3Corp is a distributor of enterprise information security and network management solutions. With over 10 years of experience, our business model adds several benefits and differentials to our channels and partners, with service throughout Brazil.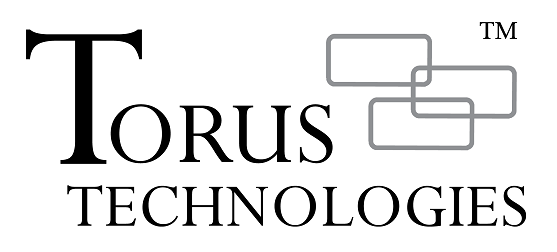 Torus Technologies
We founded Torus Technologies in 2009 with a sole focus on information security. We are Iowa – based with a Midwest focus with over 30 years of combined experience with mid- to large- sized businesses. We have close partnerships with cybersecurity leaders and are able to work together with them and our customers as a team to solve security problems.

Abakus Sécurité
Abakus Sécurité is an IT company specialized in IT security. It offers expert services in the following areas: SOC (Implementation of a SIEM, Maintenance of SIEM in Operational Conditions, Connector developments, Training, Organization of responses to attacks, Investigations and establishment of hidden, relationships between events (fight against fraud) with connection to SIEM data), Protection and management of mobile devices, One-off expertise on broad-spectrum cybersecurity topics (drafting of PSSIs, vulnerability scans, advice, coaching, etc.). Abakus Sécurité teams are made up of project managers, architects and product experts who have real "field" knowledge of their customers' needs and constraints.

Almond
We put our expertise at the service of our clients to meet their daily and future challenges. We create a custom-made approach for each client and guarantee a total commitment to the success of their projects.
Expertise:
information security
digital and technology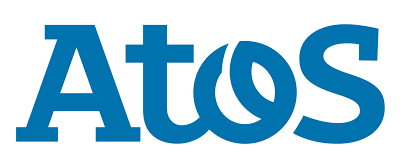 Atos
A leader in cloud and digital workplace, Atos is also #1 in managed security services in Europe and #2 worldwide leader in Security. With these capabilities plus best-in-class computing power and the pioneering Quantum Learning Machine, Atos is helping to design the future of the information space.

AXIANS
AXIANS is the corporate brand for network infrastrucutures and corporate communications of VINCI Energies, one of the leading European providers of energy and information technology. AXIANS offers convergent and scalable networking solutions for the secure transmission of voice, data and video communications. Under the AXIANS brand NK Networks & Services is the integration and service partner for medium-sized businesses, financial and public institutions, carrier and internet service providers in Germany. Since 1985 the company is specialized on designing, implementing, maintaining and operating complex IT networks, which are taking account for highly dynamic business applications.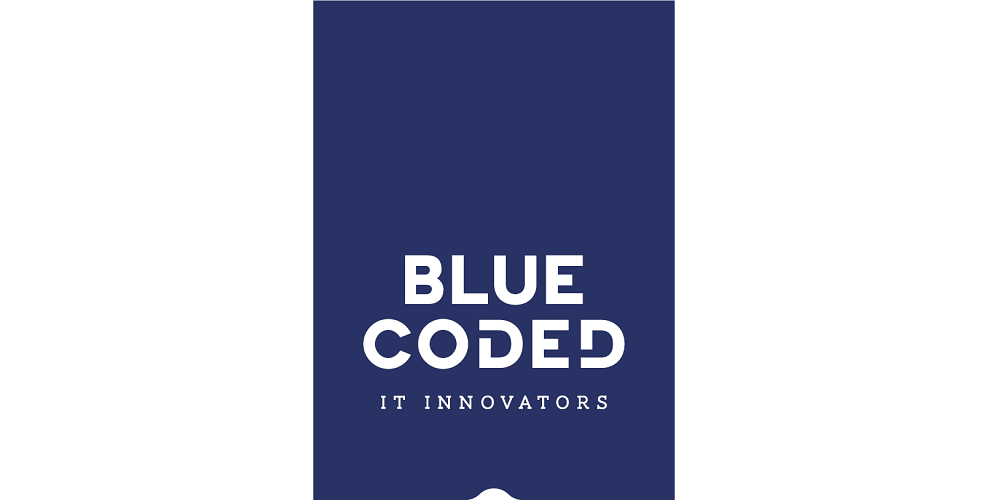 Blue Coded
Blue Coded is a technical IT partner. With a team of professionals, we aim to take your organization's IT to a higher level
We look at which solutions suit the customer. We use solutions from renowned brands such as Cisco, HP, Microsoft and Outpost24.
We support all kinds of customers with our services and solutions such as: network management, support desk, data center services (both private and public cloud), advice, but also develop (custom) software developments.
As a company, we have a strong focus in the field of security, which runs like a red line through all our solutions. We believe having a more personal connection with our clients will support a long-term relationship. Only then can you get the most out of your IT.

Cat out
The cat out gmbh – management consultancy for data and information security – offers individual advice, recommendation and implementation of software solutions with a focus and view on the protection and monitoring of unwanted leaving of data and information from the company.

Cipal Schaubroeck
In co-operation with our clients, we work every day with a team of more than 400 co-workers, to build the government of the future.
Cipal Schaubroeck nv is a joint venture between Cipal IT solutions (Geel, Belgium) and Schaubroeck nv (Nazareth, Belgium). Both companies have a combined experience of more than 70 years in providing public authorities (cities, towns, provincial administrations, regional and national governmental agencies) with state-of-the-art IT solutions.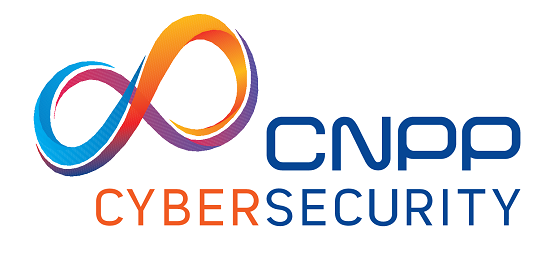 CNPP
CNPP is a subsidiary of the CNPP Group, a leading player in the field of prevention and risk management. CNPP Cybersecurity specializes in information systems security.
Our consultants work on technical and governance missions within our three divisions: Audit & Consulting, Training and Forensic.
We assist you with the implementation of information security management systems (ISO / IEC 27001), risk management, personal data protection (GDPR), managed services in operational security, or PCI DSS.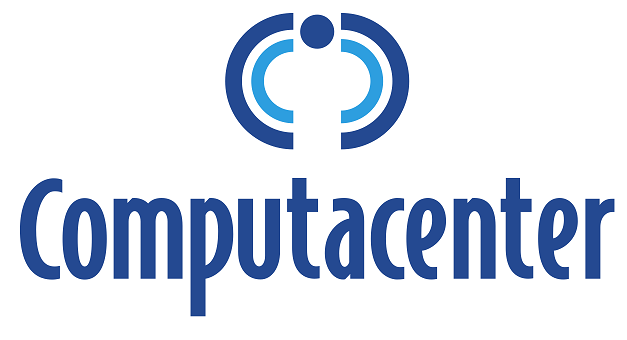 Computacenter
Computacenter is a leading independent technology partner, trusted by large corporate and public sector organisations.
We help our customers to Source, Transform and Manage their technology infrastructure, to deliver digital transformation, enabling people and their business.
Computacenter is a public company quoted on the London FTSE 250 (CCC.L) and employs over 18,000 people worldwide.

Core Concept Security
Core Concept Security is founded on the following principle; Security Is Not Easy, But It Can Be Simple.
CCS specializes in combining your security, compliance, and regulatory requirements into one overarching and sustainable security program that fits your business goals.
From PCI to the GDPR, Core Concept Security can help you ask the right questions.

Dacoso
Dacoso is a leading IT service provider for network performance and data security in Germany, Austria and Switzerland. The focus is on managed services for optical networks, intelligent networks and cyber security, which Dacoso operates for its business customers in its own, BSI-certified Network & Security Operations Center (NOC/SOC). These are supplemented by value-added services such as consulting, procurement and installation. The foundation is the strong Dacoso team: competent, reliable, flexible – and always close to the customer. Dacoso GmbH is an owner-managed company with its headquarters in Langen near Frankfurt a.M. and 11 further locations in Germany, Austria and Switzerland

Exponential-e
Exponential-e is a Cloud, Connectivity and Communications pioneer with a difference. From launching the world's first Virtual private LAN in 2006 on our privately-owned 100GigE secure and super-fast Network to our recent launch of the world's first Software Defined Digital Platform (SD-DP), our commitment to innovation has resulted in us being recognised as one of the fastest-growing private companies in the UK, with 8 ISO accreditations to our name.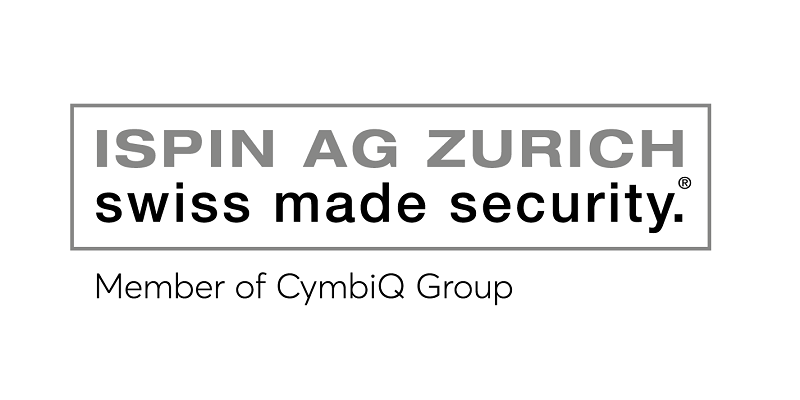 ISPIN AG
ISPIN AG is a leading Swiss specialist with unique expertise covering the entire spectrum of solutions and services related to
Cybersecurity and Cyber Risk Resilience® – from security consulting services to the design and implementation of security
infrastructures to reliable managed security, cloud security and cyber defense services. Security is a matter of trust, which
is why more than 150 customers from all segments of the private and public sectors trust our expertise.

Mindfire Technologies
Mindfire Technologies partnered with technology companies in the Middle East and Africa with a focus on most innovative Cloud, Data Intelligence and Cyber Security. Mindfire Technologies help most innovative technologies achieve success and scale in the Middle East and Africa. Mindfire Technologies operate a network of offices and strategic partnerships in the region to ensure an effective route to market on a platform of operational excellence, local partnership management and client management and segmentation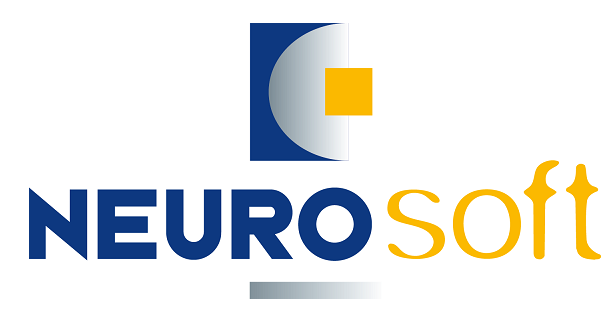 Neurosoft
Neurosoft is a leading Information and Communication Technology (ICT) Integrator providing innovative solutions and services with the aim of increasing efficiency and security. The company has been listed in the Italian Stock Exchange since 2009, OPAP being the majority shareholder, while currently employing 200+ highly skilled professionals. Operating in Greece, Cyprus and SEE, Neurosoft portfolio offers state-of-the-art solutions and services in Infrastructure (network, cloud, security), Cyber and Field, while supporting the whole lifecycle of business operations from Design and Consulting to Support and Managed Services. Commitment to excellence is what Neurosoft believes in, with the development of innovative and agile solutions resulting from business and technology experience.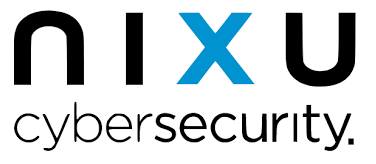 Nixu
Nixu is a cybersecurity services company on a mission to keep the digital society running. Our passion is to help organizations embrace digitalization securely. Partnering with our clients we provide practical solutions for ensuring business continuity, an easy access to digital services and data protection. We aim to provide the best workplace to our team of nearly 400 cybersecurity professionals with a hands-on attitude. With Nordic roots we serve enterprise clients worldwide. Nixu shares are listed on the Nasdaq Helsinki stock exchange.

NTT DATA
NTT DATA – a part of NTT Group – is a trusted global innovator of IT and business services headquartered in Tokyo. We help clients transform through consulting, industry solutions, business process services, IT modernization and managed services. NTT DATA enables clients, as well as society, to move confidently into the digital future. We are committed to our clients' long-term success and combine global reach with local client attention to serve them in over 50 countries. NTT DATA Deutschland GmbH and its people, with locations in Germany, Austria, Switzerland and Croatia, speak on this channel.
Orange Business Services
We help our customers across the globe transform their industries, reimagine their services, create a positive impact and unleash the power of their data into an amazing and trusted resource that gives our customers positive business impact. With them, we are designing the new awesome.

Rewterz
Rewterz is a dedicated Information Security company, committed to consistently providing world class managed security services, professional security services, and high quality next generation security monitoring and management products.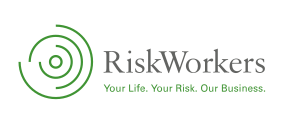 RiskWorkers
For us at RiskWorkers, values and standards are an essential factor in our dealings with employees, customers and partners and in achieving our corporate goals. We are aware of our responsibility and proactively help to shape it. To this end, we have developed a corporate philosophy in an internal process, which defines the basis for our joint actions. The people involved in management have many years of experience in risk and crisis management and impress with their academic education as well as their pragmatic problem-solving competence.

Ramognee Technologies
Making Security Simple ", with a Simple Focus on Niche Cyber Security Technologies and the ability to making them be simple for adoption and absorption has been our driving force. Our motivation and mission are to make Security Adoption & Absorption easy for organizations. The complex security terms scare & confuse the end-user making it difficult for them to identify the right solution which meets their security requirements. This gives rise to GAPS which may result in security breaches or compromise. Cybercrime is growing and with technology evolving daily, Infosec teams find it difficult to cope and be able to identify the right technology sufficing their requirements.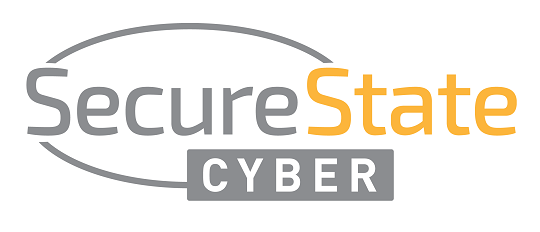 Secure State Cyber
Since 2005, our mission is to create security for everyone within the digital society. Through our expertise, we develop information security for companies, authorities and organizations, to ensure a safer digital community for all to participate. We provide comprehensive solutions for information and cyber security as well as individual services. We also have training, ready-made or tailored, digital or on-site, where we deliver the latest knowledge based of our experience in the field.

Sofistic
Sofistic manages the cybersecurity of different types of companies, such as financial institutions and critical infrastructure, such as airports, energy companies and other critical environments of high sensitivity. As leaders in cybersecurity, we have our SOC 24×7 distributed in 2 continents prepared to maintain the service against meteorological risks, catastrophes or massive attacks.
We have collaborated with incident response centers and government intelligence entities in different countries. We have also developed systems to protect against fraud, cyberintelligence and cyber defense strategies, and we have investigated technological crimes together with different authorities

Sopra Steria
Sopra Steria offers cybersecurity services to prevent, protect, detect and react to threats, with key expertise in GRC, application and data security, and security Intelligence – gathering SOC, threat Intelligence, AI, and a Vulnerability Operation Center (VOC) based on Outpost24 solution.

SURELOCK Security Services
SURELOCK Security Services runs a vulnerability service as Managed Security Service Provider by using the Outpost24 MSSP platform. We provide monthly IT infra scanning and phishing simulation overviews for our customers, making sure they are timely informed about their IT vulnerabilities. This enables our customers to respond quickly to occurring threats, before the vulnerabilities can get exploited.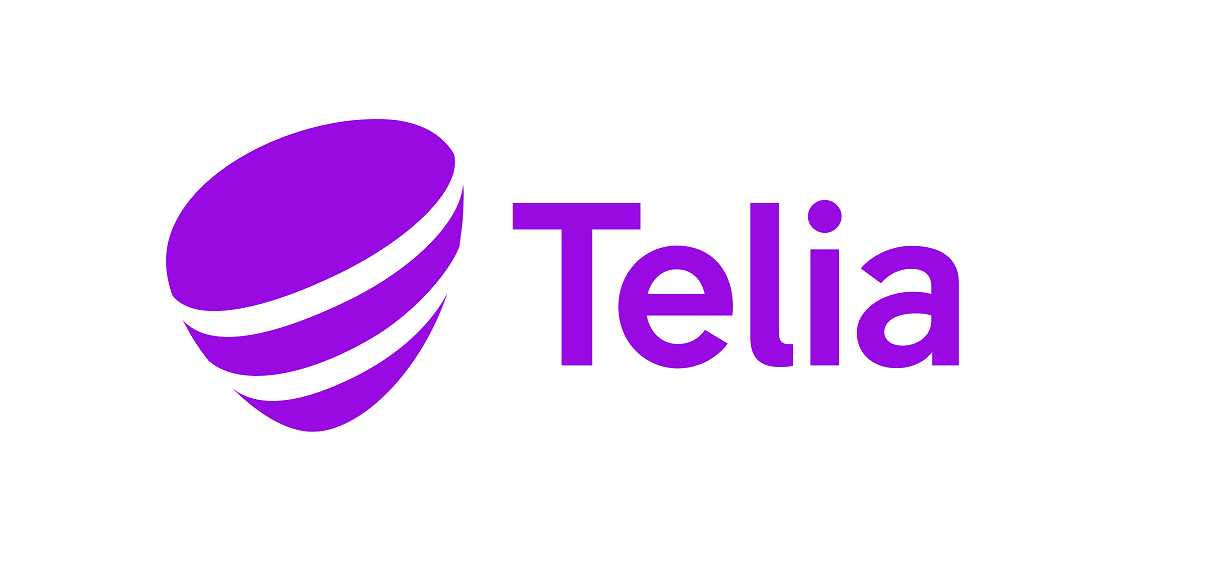 Telia Estonia
Telia Estonia is the largest telco operator in Estonia that is focused on broadband, mobile networks and IT service providing. Since 2019 we have also started to focus on bringing B2B security services and products to our business customers. Together with our customers and partners we provide multiple on-demand and customer-specific deliveries accustomed to what our clients require. Together with Outpost24 we are delivering External and Internal vulnerability scanning and management solutions.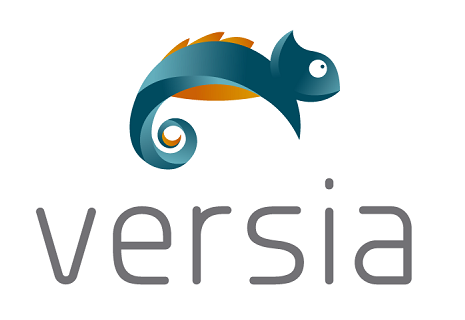 Versia
Versia offers digital transformation services and solutions. Its services facilitate the implementation of technology and all its innovations in the organizations of its clients to help them meet their objectives.

Wizlynx group
Wizlynx group is an ethical, trustworthy, and vendor agnostic global Cyber Security provider. Headquartered in Switzerland, you can rely on us to effectively protect your business and trade secrets against any form of cybercrime. Our vision is to be a best-in-class global Cyber Security company, enabling customers to focus on their core business by providing high-quality, value added and innovative Cyber Security services.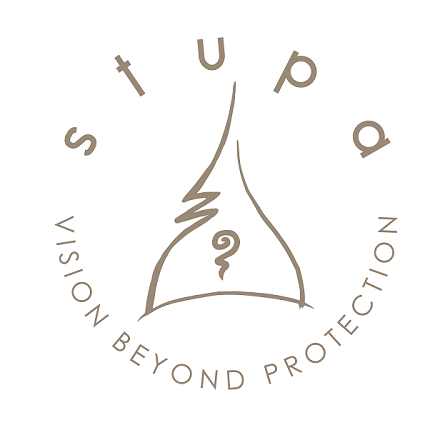 Stupa Infosec
Stupa Infosec is on a purpose-driven mission to use our over 30 years of joint Intellect with an Intention to Influence and Improve the well-being of businesses, people, societies, and communities.
We provide Information Security as a Service and Cyber Security as a Service for businesses without Information Security. Our consumption-based model makes Information Security Accessible, Agile and Affordable for all. We also happen to be a truly practitioner-led business led by experts who have delivered radical security, technology, and digital transformation at a global scale for FTSE and NYSE listed businesses

ACADI-TI
ACADI-TI is a company specialized in training and consulting in Information Technology and Security, aimed at companies of different sizes and markets, as well as professionals who seek to develop their technical skills.

Anomali
Anomali is the leader in intelligence-driven extended detection and response (XDR) cybersecurity solutions. Anchored by big data management and refined by artificial intelligence, the Anomali XDR platform delivers proprietary capabilities that correlate the largest repository of global intelligence with telemetry from customer-deployed security solutions, empowering security operations teams to detect threats with precision, optimize response, achieve resiliency, and stop attackers and breaches.Our SaaS-based solutions easily integrate into existing security tech stacks through native cloud, multi-cloud, on-premises, and hybrid deployments. Founded in 2013, Anomali serves public and private sector organizations, ISACs, MSSPs, and Global 1000 customers around the world in every major industry. Leading venture firms including General Catalyst, Google Ventures, and IVP back Anomali.

Avivatec
With 12 years in the market, Avivatec is a technology company specialized in conducting business for the digital world. The service cover the entire digital transformation process, including transformation consultancy, digital platforms, infrastructure and cloud management and information security. In addition to being certified for the last three consecutive years as a Great Place to Work (GPTW)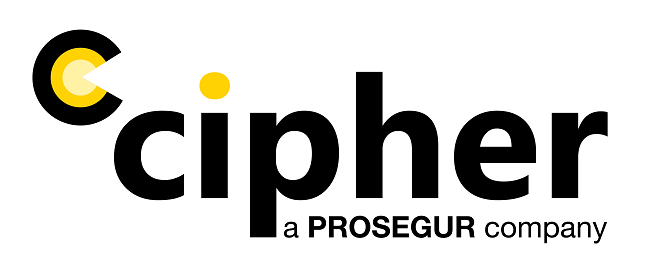 Cipher
Founded in 2000, Cipher is a global cybersecurity company that delivers a wide range of services: Managed Detection and Response (MDR), Managed Security Services (MSS), Cyber Intelligence Services (CIS), Red Team Services (RTS), Governance, Risk and Compliance (GRC) and Cybersecurity Technology Integration (CTI). These services are supported by the Cipher Labs, an elite threat and cyber intelligence research and development lab, and also by six 24×7 Security Operations Centers (SOC).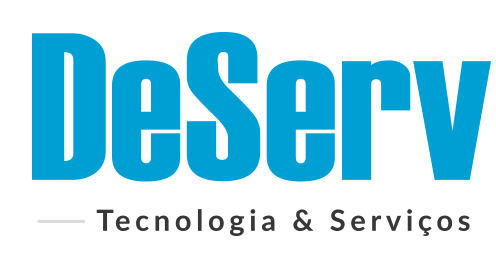 Deserv
Our mission is to develop, produce and sell products and services for IT, keeping the focus on quality, cost reduction and mainly contributing to the productivity of your company.

Gruppen it
Gruppen it is a broad information technology solutions company. With more than 15 years delivering professional services to customers in all industries, we have been proved our expertise with a highest satisfaction level. Our team is formed by experts in several technologies, and our portfolio has been increasing last years in order to offer the most wide set of information security solutions. Following market trends, we have cyber security solutions in a SaaS model, with national cover.

ICTS Protiviti
ICTS Protiviti is a Brazilian company that combines the security, efficiency and independence of ICTS' digital platform of specialized services (whistleblowing channel, third-party due diligence, monitoring frauds and unethical behavior, and online training) with Protiviti's global reach and knowledge and innovation in risk management, compliance, data protection and privacy, internal audit and corporate investigation.

KIPPEO
New threats, new mindset: cyber criminals change tactics every single day which requires a new approach to your defense. In order for your organization to successfully ward off attacks, a more holistic approach is needed, where all parts of the processes are interconnected and continuously protecting the crown jewels: your information. KIPPEO is a security systems integrator providing innovative solutions that look at all the parameters and connect all the dots

Konfido
Konfido was formed by professionals with more than 15 years of experience in the Brazilian information technology market. We started in Brazilian information technology market by designing and providing full support to all types of companies and always offering intelligent and complete IT solutions, maintaining an agile structure with all types of demand according to the needs of each company.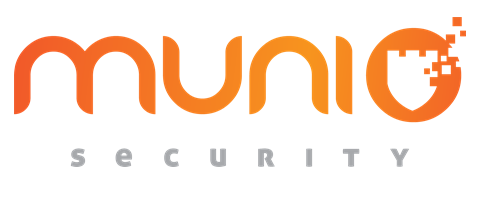 Munio Security
Munio Security protects against "operational interruptions" caused by "Cyber threats, malicious insiders and human errors", providing visibility, control and protection

NUCLEOROJO
The services provided by NUCLEOROJO are based on the knowledge experience that was acquired over a long timeline, from 2005 to date.
Today we have a work team that is compatible with each other and that has been formed highlighting their opinions, characteristics and personal values that define them as people. This team is different from what the industry offers, it is a team that regulates itself in different directions, allowing itself to learn from past experiences, acquiring new skills and challenges in a systematic way.
As a result, it allows us to improve the requirements of our clients, offering quality in the things we develop and a great relationship with our final collaborators. NUCLEOROJO.COM services are based on a consumption of 37 hours per week of work and are aimed at producing quality work with high impact.

Sofistic
Sofistic manages the cybersecurity of different types of companies, such as financial institutions and critical infrastructure, such as airports, energy companies and other critical environments of high sensitivity. As leaders in cybersecurity, we have our SOC 24×7 distributed in 2 continents prepared to maintain the service against meteorological risks, catastrophes or massive attacks.
We have collaborated with incident response centers and government intelligence entities in different countries. We have also developed systems to protect against fraud, cyberintelligence and cyber defense strategies, and we have investigated technological crimes together with different authorities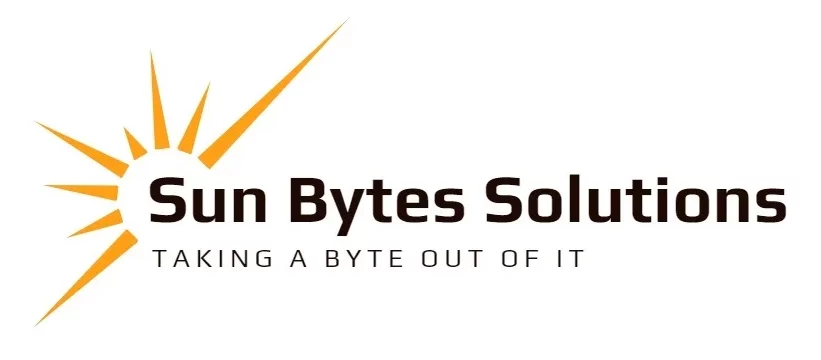 Sun Bytes Solutions
Sun Bytes Solutions is a full-service IT provider. Services range from complete remote management of all business IT services and consultancy. Sun Bytes strive to relieve the burden of IT management and enabling optimal utilization of IT resources.
Werden Sie Outpost24 Partner
Erweitern Sie Ihr Geschäft mit unserem flexiblen Modell und unseren umfassenden Sicherheitslösungen gegen Cyber-Attacken.
---
Weitere Informationen: