What will we cover
There are noted differences in vulnerability management for enterprises. With more business units and a much higher risk of shadow IT and cloud sprawl, larger enterprises continue to suffer from the lack of asset visibility and classification to drive effective remediation, even when vulnerability assessment is done continuously.
Join us and learn how an asynchronous approach can help build an enterprise CMDB and automate continuous detection for any new and critical vulnerabilities in your asset repository so you'll never miss a critical risk again. Couple that with built-in threat intelligence to ensure you have the insight to pin-point the likelihood your CVEs will be exploited (actual risk!) – all through a fully automated and integrated workflow for maximum VM efficiency.
What you'll learn
Why traditional vulnerability management processes don't work for large enterprises

What is asynchronous vulnerability management and why enterprises need it to improve asset visibility

Automating asset detection across your entire infrastructure and orchestrating asynchronous workflow

The key to vulnerability prioritization and effective remediation with risk-based threat intelligence

Enterprise use cases and how to get started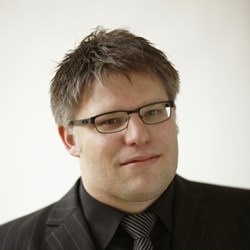 John Stock
Network Security Product Manager
John Stock has worked for Outpost24 for 10 years as a senior security consultant, technology program director and product manager, providing both customer support as well as professional services, such as penetration testing. Prior to his role at Outpost24, he spent ten years working for one of the UK's largest utility companies, with roles as a Windows systems administrator, network engineer, and finally as a senior security engineer. Stock holds a BSc in computer systems and networks.