What will we cover
The pandemic has shown employees can easily work from home using emails, chats and video conferencing to quickly communicate with colleagues. When workforces start resuming to a 'business as usual' approach after the crisis, many people won't be returning to the office. As brands like Twitter and Facebook are beginning to allow employees to work from home permanently, it's clear that the remote working model is here to stay.

Being online all the time will change the typical security perimeters, and key considerations must be taken to re-evaluate the current security controls and enabling a lasting transition to the 'new normal' without leading to costly breaches and fines. Join our webinar, as our security expert provides the key security fundamentals to help you re-prioritize budgets and adapt to the 'new normal' which will set you in good stead for long term security.
What you'll learn
Identifying and redefining your security perimeters to understand the new attack surface post Covid-19

Security technology to support remote working models and boost your security coverage

Utilizing analytics to track application and cloud security risk exposure for faster triage and spotting harmful security gaps like cloud misconfiguration

Using security budgets wisely to accelerate digital transformation with risk based prioritization and a 'full stack' approach

Guidance to creating a 'security first' mindset beyond lockdown and driving long term security resilience for your organization

Practical use cases from lockdown success stories and lessons learned from security breaches during the pandemic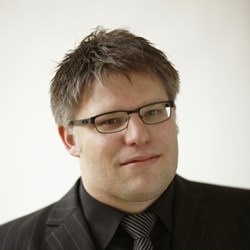 John Stock
Network Security Product Manager
John Stock has worked for Outpost24 for 10 years as a senior security consultant, technology program director and product manager, providing both customer support as well as professional services, such as penetration testing. Prior to his role at Outpost24, he spent ten years working for one of the UK's largest utility companies, with roles as a Windows systems administrator, network engineer, and finally as a senior security engineer. Stock holds a BSc in computer systems and networks.