What we will cover
Security teams are increasingly reliant on data to fine-tune their decision making process and everyday operations, and boy do we get a lot of data thrown at us!
However security analytics can be extremely diverse without industry-wide consensus on how the data should be collected, aggregated, analysed and used to counter potential attacks.
In this webinar our security expert will provide an overview of the evolution of security analytics, explain what a risk score means and give you ideas on ways you can make sense of your security data to improve your security posture.
What you will learn
What's in a risk score? Understand CVSS in its different guises, its benefits and its flaws

Why security analytics doesn't just mean throwing your data into a SIEM

Risk-based approach – how to balance your company risk appetite with your risk score

Why the future of security analytic goes far beyond a few lists and fancy graphs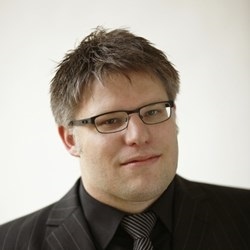 John Stock
Vulnerability Management Product Manager
John Stock has worked for Outpost24 for 10 years as a senior security consultant, technology program director and product manager, providing both customer support as well as professional services, such as penetration testing. Prior to his role at Outpost24, he spent ten years working for one of the UK's largest utility companies, with roles as a Windows systems administrator, network engineer, and finally as a senior security engineer.