What will we cover
Recent data shows that there are 26.6 billion IoT devices currently in use in 2019 and this figure is set to rise significantly to 75 billion by 2025. While these wireless or Bluetooth enabled devices offer huge benefits to help build more intelligent enterprises, they also create new security risks in the form of rogue access points, wireless sniffing, keyloggers and other attacks.
The #1 challenge for busy security professionals is how can you secure what you don't know about? 100% of companies has reported finding rogue consumer devices lurking on their enterprise network, highlighting the risk of airborne attacks. Join our webinar to learn how best to discover full scope of what you own and spot anomalies before rogue devices turn malicious.
What you'll learn
Shadow devices and the potential threats WIFI and Bluetooth can bring to your business

How hackers use airborne attacks to bypass current security measures and build foothold

Why asset and device visibility are crucial when it comes to wireless security

How to improve threat detection for everything wireless and wired devices in and around your organization and commercial premises

Tips for enforcing and monitoring network access policy within your enterprise and surrounding public space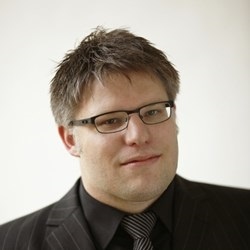 John Stock
Network & Wireless Security Product Manager
John Stock has worked for Outpost24 for 10 years as a senior security consultant, technology program director and product manager, providing both customer support as well as professional services, such as penetration testing. Prior to his role at Outpost24, he spent ten years working for one of the UK's largest utility companies, with roles as a Windows systems administrator, network engineer, and finally as a senior security engineer. Stock holds a BSc in computer systems and networks.