What will we cover
In 2020 we've seen a growing number of security professionals become more aware of wireless threats and the majority lack confidence in how to prevent them impacting their business. Join our webinar as we discover the key trends in wireless security from our recent RSA 2020 survey and Internet of Evil Things report.
Our wireless expert will explore the different challenges we face in securing our network airspaces and combatting the most common threats by creating more effective classification of risk assessment through automation. In this webinar, we will discuss the results from our recent wireless research and offer specific guidance on how to implement greater security controls to improve device visibility.
What you'll learn
Wireless security trends from RSA 2020 and the key benchmarks to look out for

Tangible advice to help combat main wireless threats including BYOD and shadow IT

Expert tips on how to secure your wireless airspace that's simple and cost effective

Implementing wireless security detection seamlessly into your existing security workflow

Internet of Evil Things and how to make subtle changes to boost your detection of unauthorized access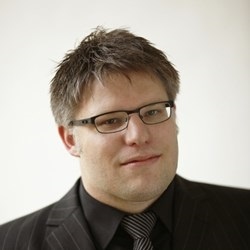 John Stock
Network & Wireless Security Product Manager
John Stock has worked for Outpost24 for 10 years as a senior security consultant, technology program director and product manager, providing both customer support as well as professional services, such as penetration testing. Prior to his role at Outpost24, he spent ten years working for one of the UK's largest utility companies, with roles as a Windows systems administrator, network engineer, and finally as a senior security engineer. Stock holds a BSc in computer systems and networks.