What will we cover
As zero trust moves higher up on the CISOs security agenda we're hosting a webinar to discuss the pros and cons of adopting this new approach and how it can impact your team's ability to remain agile, whilst protecting your business.
As a recent study demonstrates, 34% of security breaches involved insiders in 2019 meaning CISOs are becoming more likely to consider zero trust and it should come as no surprise that many organizations are now eager to adopt a zero-trust security policy.
What you will learn
Join our webinar to understand why more organizations are turning to a zero trust model and how it can impact the way your network is accessed and managed
Zero Trust networks and how it can restrict lateral movement used in the cyber kill chain
The elements of security assessment which will need to change as a result of adopting zero trust
The future of security assessment and how organizations are utilizing automation and API's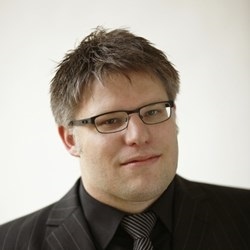 John Stock
Vulnerability Management Product Manager
John Stock has worked for Outpost24 for 10 years as a senior security consultant, technology program director and product manager, providing both customer support as well as professional services, such as penetration testing. Prior to his role at Outpost24, he spent ten years working for one of the UK's largest utility companies, with roles as a Windows systems administrator, network engineer, and finally as a senior security engineer.