What will we cover
Most cyber-attacks leverage known vulnerabilities that could have been prevented with patching. With more than 20,000 new vulnerabilities disclosed in 2017 alone, staying on top of cybersecurity exposure and prioritizing remediation efforts remain the biggest challenge for organizations with limited security resources.
While traditional vulnerability management is nothing new, most companies are still held back by a lack of understanding of vulnerabilities found and how best to operationalize the identification and remediation process based on business context. Our webinar will tackle this very issue and provide best practice advice on how to optimize your vulnerability management program.
What you'll learn
Why risk is the new normal and CVSS alone don't tell the truth

The changing attack landscape: moving beyond infrastructure to the new crown-jewels - data and users

Why the lack of business context is hurting your VM program

How to operationalize and align remediation effort with business priorities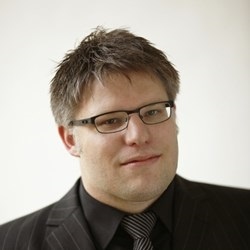 John Stock
Network & Wireless Security Product Manager
John Stock has worked for Outpost24 for 10 years as a senior security consultant, technology program director and product manager, providing both customer support as well as professional services, such as penetration testing. Prior to his role at Outpost24, he spent ten years working for one of the UK's largest utility companies, with roles as a Windows systems administrator, network engineer, and finally as a senior security engineer. Stock holds a BSc in computer systems and networks.